About Us
La Raza Unida is determined to renew our most basic values: Caring for all life, responsibility to community, and strength to act for community well being.
Caring. Responsibility. Strength.
These are the values that make our communities strong and healthy. These are the values of La Raza Unida Party. These are the values that will guide us into the future.
Register LRU. Become an LRU Voter. Organize with La Raza Unida to make this future a reality.
Current Actions
La Raza Unida is working to support our community members having issues with substance abuse, making our school systems responsive and accountable, and other important community actions.
LRU is supporting the work of Young Women United and Kalpulli Izkalli in promoting the value of the lives of women and people struggling against substance abuse.
LRU is continuing to work as part of Advocates for Equity to eliminate institutional racism in our public school system. This has involved engaging community to talk about the impact racism has had in their educational experiences and to interact with the School Board and the Albuquerque and Bernalillo County Community Schools Partnership to make them both responsive and accountable.
LRU will be working on upcoming events such as May Day, Dia de Los Muertos, and August 29 aka Raza Memorial Day.
Find out more at our action page.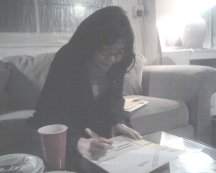 Sign up for our Action Alerts and Announcements!