| | |
| --- | --- |
| | La Raza Unida Organizing Committee - Albuquerque, NM |
Caring, Responsibility, Strength

Bienvenidos!
Our basic vision is of community – of La Raza Unida as a caring and responsible family.






We envision an Albuquerque, and New Mexico where people care about each other, not just themselves, and act responsibly with strength and effectiveness for each other. We realize that we are all in this together and through solidarity will be better off than alone.

Read our Principles and Policy Directions
The website is being reworked! Keep an eye out. In the meantime please go to our blog.

La Raza Unida exists because its members care - about themselves, their families, their communities and all of society. That caring brings with it responsibility to be strong enough to do something. Strong enough to make sure that everyone has the opportunity to live a fulfilling life.

A life of thriving! Not just surviving. A life where everyone can achieve their dreams!

That cannot happen if we are not strong enough to make sure that people are free. Free from disease, free from want, free from oppression!

What we stand for:
Democracy that encourages participation for all!
Poison-Free Communities!
Family Friendly Economy!
Freedom from government intrusion into our lives!
Equality for all people!
Email us at Albuquerque LRU!

Los pueblos dignos, no pueden soportar cadenas.
Dignified peoples cannot stay chained.
Regeneración, Sept. 15, 1901

Take the new poll, previous poll results are here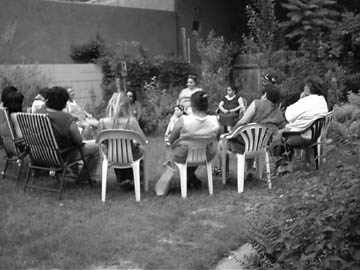 Raza Unida Meeting in Albuquerque

You are Raza Unida Visitor
, since May 5, 2000 when we had over 5,000 visitors!
For a Caring and Responsible Society
Look for new content here soon!!!